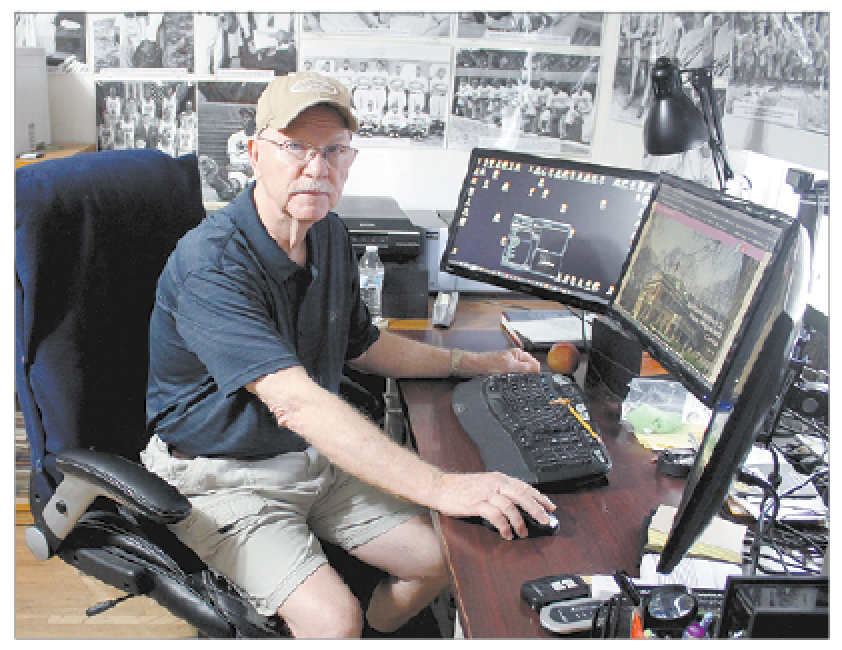 Millican Pictorial Museum looking for a new home
By Alan Hodge
alan@cfmedia.info
If a picture is worth a thousand words, then the over 21,000 images housed in the Millican Pictorial History Museum in Belmont speak volumes.
Unfortunately, there is the very real possibility that treasure trove could be leaving Belmont.
Located (for now) at 35 E. Catawba in the Abram Stowe House, which is the oldest house in Belmont, the free museum was created by Allen Millican and according to TripAdvisor.is the third most popular tourist stop in the Belmont area.
"People come from all over to see the photo collection," Millican says. "I've had people from as far away as Paris, France and Puerto Rico stop by."
What's the attraction? An incredible array of old photos that Millican has restored and reproduced.
The main body of work consists of pictures taken in and around the Belmont area. Most of these spans the years from the 1920s to the 1960s. Scenes the pictures reveal include textile mill villages and workers, schools, amusements such as Stowe Park, churches, sports teams and players, and local celebrities and civic leaders. More recently, Millican has expanded his photo collection to include early scenes from Charlotte and Gastonia. He has also built up a large number of photos showing movie stars from the golden age of films.
Many of the photos are donated by folks who don't want to see them thrown in the trash, but rather, preserved with the Millican magic.
The photos are just part of the museum's allure. Millican knows the history behind nearly every one of the pictures and can tell the stories to anyone interested in hearing them.
"There are so many stories it's unbelievable," he says.
In addition to the pictures, Millican also has a large number of historical, local city directories and high school annuals. Bound volumes of the Belmont Banner going back to 1945 are also housed there.
The museum is an outgrowth of Millican's interest in photography. After a career in the auto parts industry, he found himself ready for a change and challenge. He opened a studio in Belmont back in 2003 and things grew
See MILLICAN, Page 4