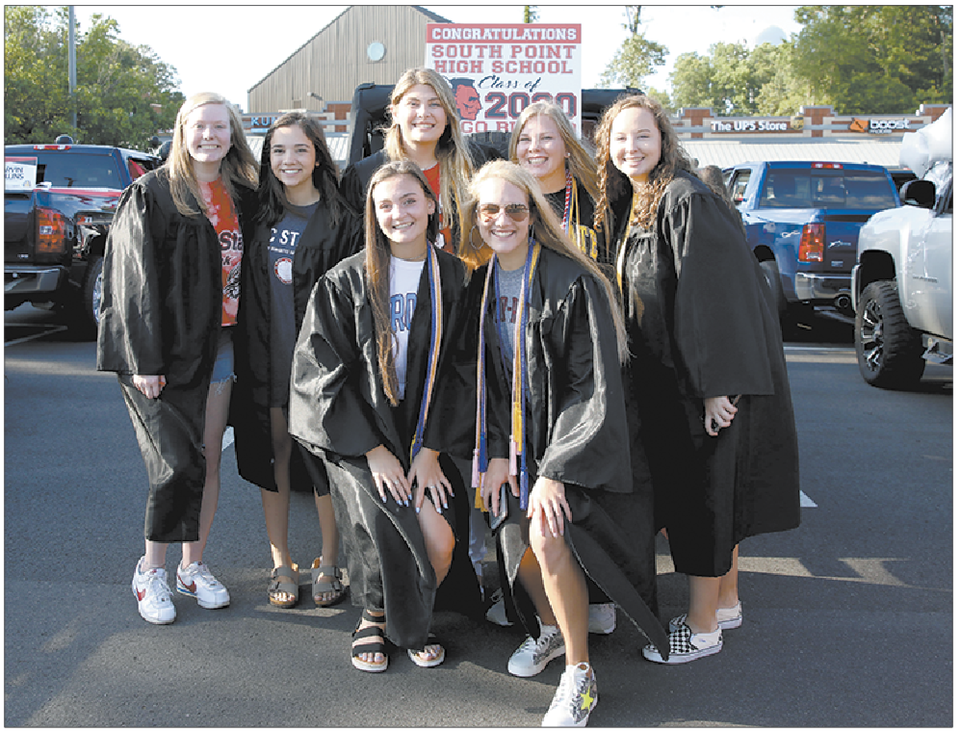 This year's high school graduation will take a turn towards normalcy
(April 8, 2021 Issue)
By Alan Hodge
alan@cfmedia.info
Because of COVID concerns, last year's Gaston County high school graduation ceremonies were a socially distant departure from the usual  festivities. This year, the Class of 2021 event will look more like the traditional deal- but with a twist on the time frame.
Ergo, Gaston County Schools plans to hold in-person ceremonies for high school graduations and the ceremonies will be held outdoors in cohorts.
The graduations were  originally scheduled for Saturday, May 29, but Gaston Schools leaders approved a plan at the March 15 meeting that will break graduation up into  groups and times to allow for current COVID-19 protocols. Graduation for most Gaston County high schools will be held the night of Friday, May 28.
Traditionally, graduations were held on Saturday mornings.
Each school would hold two graduation ceremonies on May 28, with the Cohort A family starting at 5:30 p.m. and Cohort B family starting at 8 p.m.:  These schools include: Ashbrook, Bessemer City, Cherryville, East Gaston, Forestview,  Highland Hunter Huss,  North Gaston, South Point, Stuart W. Cramer.
The following schools will hold graduation ceremonies on the following days: Gaston Early College - May 20, Gaston Virtual Academy - May 26, Warlick - May 26, Webb - May 26.
Of course, COVID and other safety practices will be in place at the events. These will include- health screening, temperature checks,  metal detecting, masks required, social distancing.
Graduation seniors will be required to stay for both ceremonies and the entire class will march into and out of the stadium together.
In the event of inclement weather, a second attempt to hold the ceremonies would be on Saturday, May 29 at 8 a.m. and 10 a.m.
Gaston Schools also plans to offer a minimum of four tickets per graduate, and a pre-recorded video showing each graduate will be available for those unable to attend the ceremonies.