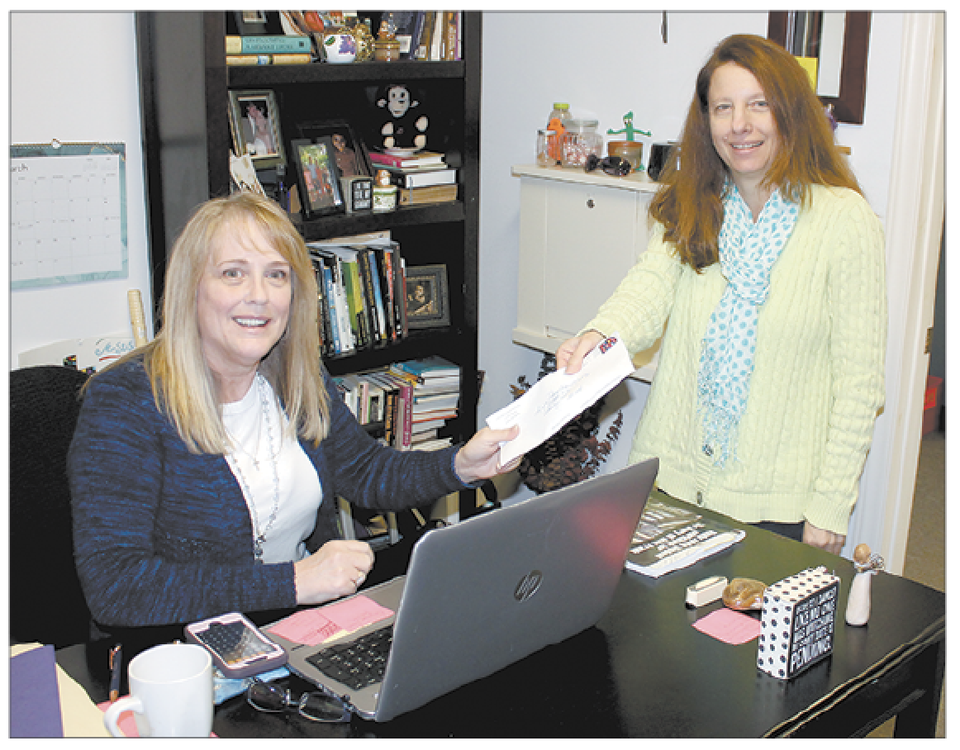 The King's Daughters Ministry celebrating ten years in Stanley
(April 8, 2021 Issue)
By Alan Hodge
alan@cfmedia.info
Back in 2011 Sheryl Dorsey had a dream of starting a residential ministry in Stanley providing counseling, education, and daily life skills to women 18-30 and their children who may be homeless, battered, self-harming or recovering from substance abuse. Since that time the idea has not only survived, it has blossomed and grown.
"It's been challenging and very rewarding," Dorsey said of the journey. "God has been amazing in changing and healing the lives of the families that come here."
The King's Daughters offers a variety of services for its residents. Services are free of charge. These include- Provide a safe and loving residential environment which includes food, clothing and shelter. Foster emotional support and healing through professional counselors and peer advocates.  Proclaim the message of the gospel of Jesus Christ as foundation for all healing. Provide spiritual and personal growth through biblical teaching, partnerships with spiritual and educational experts, and through lay leader mentoring.
The King's Daughters headquarters are currently located at its Center for Counseling & Education at 112 N. Main Street in Stanley.  The facility is home to the administrative office, counseling rooms, a kitchen and dining area, space for tots to play, and a study room where classes on subjects such as budgeting, parenting, and resume' writing take place.
"We try to use all of our space to meet the needs of our residents," said Dorsey's assistant Dawn Smith.
The King's Daughters residents actually live in its Stanley area home called Emerald House. The house is a spacious and clean environment. Up to six women and children can live there. The residents take turns grocery shopping, cooking, and doing household chores.
"They can stay as little as one day or as long as two years," Dorsey said. "The house is supervised 24/7."
According to Dorsey, potential residents must complete an interview process.
"They come from all over," she said. "Most are from Gaston County, but as far away as Asheville."
Where does the funding for The Kings Daughters come from? Nearly half (47%) comes from the organization's bargain store the Penny Thrift Shop at 530 Hwy. 27 in Stanley. The store features a wide variety of clothes, household furnishings, and other items at bargain prices. Volunteers keep the store organized and operating efficiently. All store proceeds go directly back to the ministry.
"It's a wonderful cause," said volunteer Cindy Hammond. "I volunteer because I wanted to give back to the community."
Other funding comes from donations (40%), fundraisers (10%), and grants and reimbursements (4%),
Overall, The King's Daughters Ministry is stepping up to provide a helping hand for folks caught in difficult circumstances and a way to rise above therm.
"God is already at work in the lives of our residents," said Dorsey. "He just invites us to participate."
If your group would like to find out more about this amazing opportunity to rescue young women at risk  contact the ministry office for more information at 704-263-4204 or visit
www.kdmonline.org
The Kings Daughters Ministry is a 501 C3 non-denominational ministry.