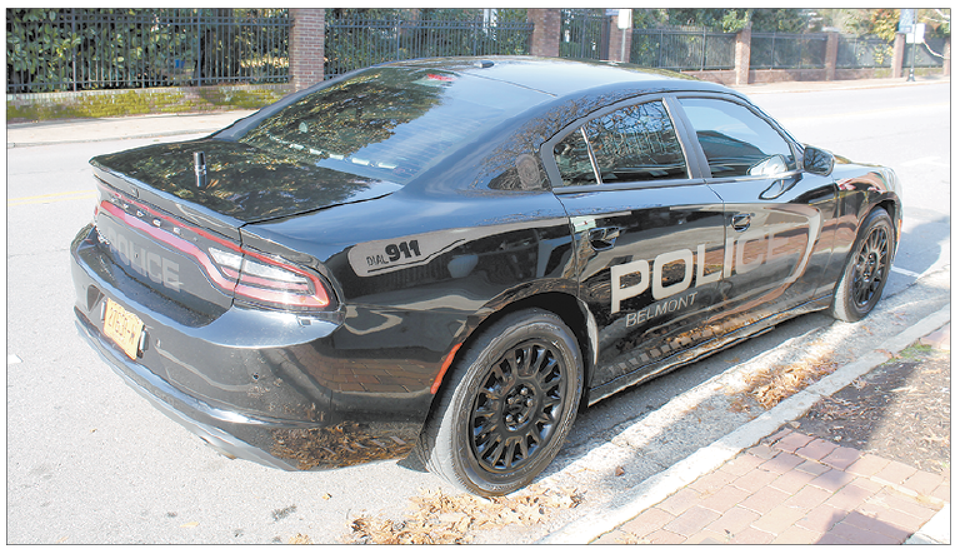 Belmont PD conducts
N. Main St. traffic study
(December 31, 2020 Issue)
By Alan Hodge
alan@cfmedia.info
The Belmont Police Department recently did an in-depth study of traffic speeds in the stretch of N. Main St. between Woodrow and E. Catawba streets.
The study was done over the period Dec. 1 through Dec. 5. The device used to monitor traffic condition was a "Stealth Stat" camera that used radar to both count and clock vehicles. The camera recorded taffic in both directions. The camera was mounted on a light pole in front of the BannerNews office.
Belmont officers Mike Harris and Cody Willett compiled and analyzed the data.
"It was a very good study," said Willett.
Statistics gathered from the study produced some interesting results. To begin with, a total of 16,700, that's right, 16,700, vehicles passed down the N. Main/downtown "slot" during the study period.
The speed limit on the stretch in question is 20mph. The study showed that the average speed folks were travelling was 19.89mph. Half of the vehicles were going 20mph or slower. Eighty five percent of the vehicles were going 26mph or slower.
The fastest vehicle clocked was going 43mph.
"That could have been an emergency vehicle," said Willett.
The study isn't a one-time done and forget it deal.
"We will do a follow up study just to see if there are any changes," Willett said.
Another traffic issue on that same stretch of N. Main that Willett will be looking into is the current lack of a sign in the crosswalk informing motorists that they must stop for pedestrians. Signs have been placed there before, only to be knocked down. Similar signs are in place on E. Catawba and the portion of N. Main in the center of downtown.
Now that vehicle speed on the N. Main portion of downtown Belmont has been studied, Belmont PD plans to continue monitoring vehicle speeds in other parts of town.
"We will be out there," said Willett.