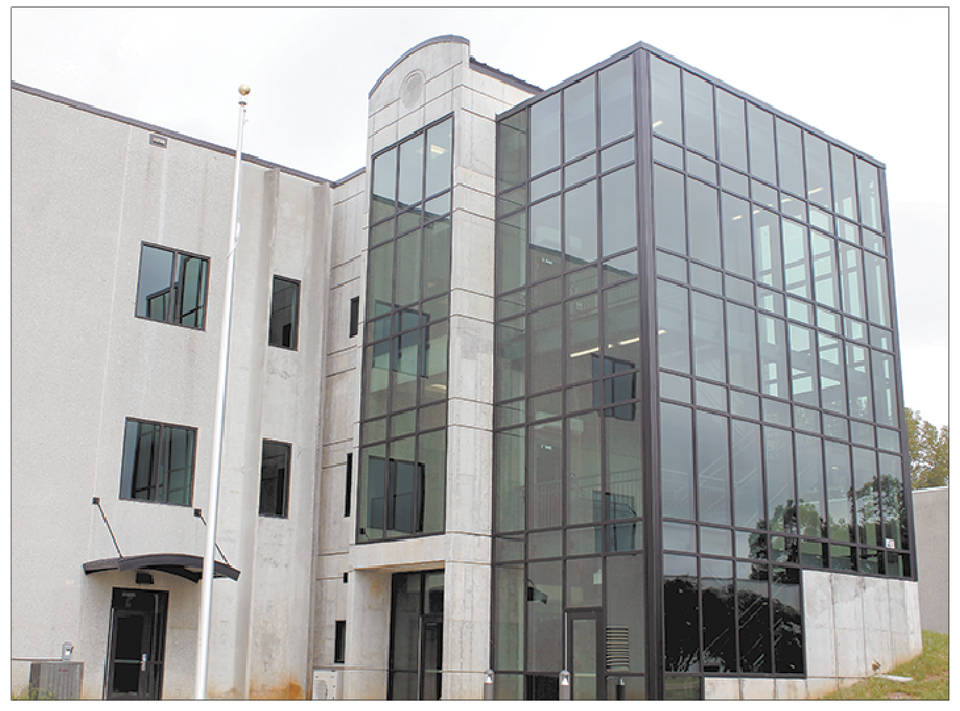 Belmont Public Works building renovation in final phase
 
By Alan Hodge
alan@cfmedia.info

The major remodeling project on the City of Belmont Public Works building at 1401 Catawba St. is entering its final phase.
The 1980s era building, which has formerly occupied by Woodlawn Mills and Beltex Corp.  has been used by Belmont as its public works headquarters for the past several years and a major remodeling project has transformed it from a huge concrete cavern into a modern, state of the art, efficient, spacious, and comfortable complex for the city's business and its administrative staff.
The building has a lot of space including 55K sq. ft. that will retain its use as a warehouse for city equipment, supplies, and vehicles, 
as well  as a 21K sq. ft., three level portion that will serve as the administrative office complex side of things.
As of last week, the majority of work has been done on the interior. Offices have been painted in soothing tones of green, gray, and blue with matching carpeting. Other flooring is done in grey-toned hardwood laminate. The colors compliment the view that employees will enjoy of sky, water, and trees  as they look out the windows towards Kevin Loftin Riverfront Park across the road.
The project included building a three story glass and steel elevator and staircase tower on the outside of the front of the building. The tower will feature  a large City of Belmont logo.
The upper two levels of the building will be occupied by the city's administrative departments such as city clerk, city manager, planning and zoning, billing, and customer service. The offices will get new furniture and equipment. The furniture is expected to arrive in October. There will be a nice lunch room for employees as well as a kitchen and lockers.
For now, the lower level will be home to the Parks and Rec. Department. The lower level will be a also be a temporary  location for city council meetings. There will be room for about 300 seats unlike the current situation where council meetings at city hall are generally standing room only.
Parking will be plentiful at the renovated complex with 85 spaces.
The remodeling job also included LED lights throughout. The LEDs are automatic. When a person goes into a  room, they come on automatically. A few minutes after the room is empty, they go off. Another energy saving feature of the new building is tinted glass for the windows.
Cost of the renovation  work is estimated at $4.8 million. The city bought the building and 30 acres ten years ago for $2.5 million.
"To get this much land and have a new building for that amount of money is a no-brainer," public works director David Isenhour said. "It is a great deal for the city."